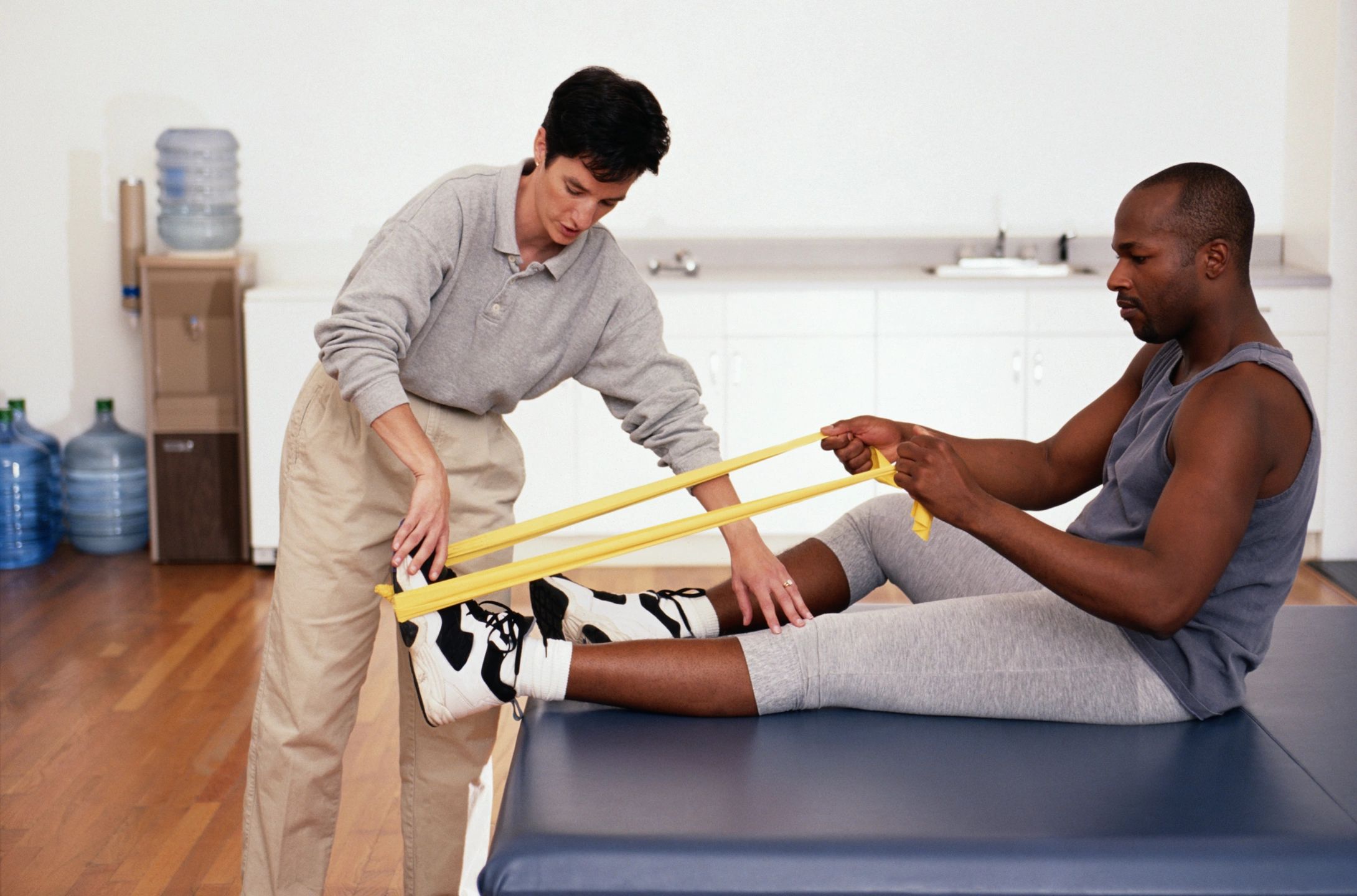 Our Approach
Athletic Therapists stand by the Sports Medicine Model of care. The clients we see come from a wide range, it could be a senior with a hip injury or a kid with a concussion. Every individual will be expertly assessed, so as to not get distracted by the pain or other symptoms, but to find the source of the problem.  The client will then be taught about their injury and will understand what needs to be done to get them better and keep them that way.  Athletic Therapist's treatment includes modalities, various manual therapies, prescribed exercises, bracing and taping. There are a variety of treatment options but the objective doesn't change. The main goal is to return our clients to whatever there usual activities may be.
Our Story
After 6 years working with the Toronto Blue Jays, our founder Dan McIntosh, decided that he wanted to help a greater number of people in a more meaningful way.  He sent in his resignation and moved back "home" to Stratford, ON.  In March 2013, he opened McIntosh Sports Performance and Rehabilitation.  Immediately he set out to make sport safer for local athletes.  The first initative was a partnership with Stratford Minor Hockey to provide Concussion Management Services to their players.  That expanded to partnerships with the Huron Perth Lakers and the Stratford Aces.  He put on arm maintenance sessions in partnership with Stratford Minor baseball.  The latest initiative was to offer free baseline testing to students in the Stratford area as part of a pilot project funded by local charities and community groups.  Beginning in January 2017, he will now be offering his services at the Playball Academy in Kitchener.  This will enable easier access to baseball specific therapies to a wider geographical area.
Over the last 4 years, we have found that the clients that rave about our services the most are the ones that have an injury or pain that is limiting them from some activity they greatly desire to be involved in again.  They have often tried other forms of therapy with either temporary or no benefit.  Our care model takes their therapy to a deeper level or in another direction altogether and they very quickly can tell that this is what has been missing.  Recovery times may vary by injury, but once they are back to the activity they love, they can't help but tell others about us and what we do at Mspar.  We'd love for you to be our next "raving fan", but please save yourself the time and come see us first!
Dan McIntosh R. Kin Athletic Therapist
Athletic Therapist/Kinesiologist
Dan specializes in comprehensive care for the athlete.  He can guide you from acute injury or surgery through your rehab and even into sport performance training.  He has worked with high level athletes in the team setting with the Belleville Bulls (formerly in the OHL) and with the Toronto Blue Jays, however he enjoys helping the every-day athlete just as much.
He is a Christ follower, husband to Courtney and a father of three boys.  He loves playing pick-up hockey and scuba diving when he can find a spare moment.
Kristen Louwagie CAT(c)
Kristen is in her second stint at Mspar.  She counts an internship during the summer of 2015 as one of many internships she completed during her time at the world renowned Athletic Therapy program at Sheridan College.  She has experience with hockey, rugby, basketball, and many more.  She is eager and excited to be joining the Mspar team and also enjoys solving the most challenging of cases.
When not at work she loves playing hockey and trying new sports. Also in her free time she enjoys taking her two nieces out on adventures.
Courtney McIntosh
Courtney handles many of the behind-the-scenes aspects of MSPAR.  She keeps us organized and handles much of the client communication and billing.
She is wife to Dan and is an amazing mother to their 3 young boys.  She enjoys reading, cooking and spending time with her family.
Ready to get Better?
We work with anyone trying to get the most from their bodies.  Our clientele includes school aged athletes, weekend warriors, business executives, fitness enthusiasts, varsity University athletes and professional athletes.
Email us NOW for more information, for a Free 15-minute consultation, or to book your appointment.